Giving out a nice gift can be an incredibly difficult process for many. It's just really hard to find that perfect gift. It can be even harder if you are trying to find gifts for pilots. By their very nature, pilots are hard to buy for.
They are often traveling and therefore might not enjoy a number of classic gifts. This means you'll have to think outside the box for something that they'll like. One of the easiest ways to start is to look for a number of trendy pilot gifts for aviation enthusiasts.
The good news is that your search will be considerably easier. Many online stores are ready with full inventories of airplane and pilot themed goods. This is particularly important since finding a specialty store for pilot gifts is going to be a challenge in the real world.
It's just another innovation from the Internet. That's ultimately beside the point though. Just find a good store to start with and begin to dig through their inventory. Unfortunately, there isn't going to be one universal gift that I can recommend.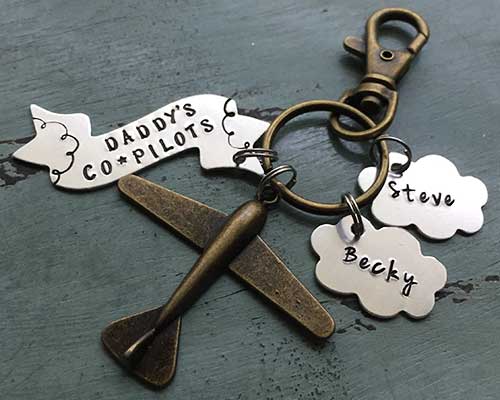 I don't know the recipient well enough to make any kind of recommendation. You're going to have to make the final decision for yourself. I can point you in the right direction though. The first choice is whether they want something practical or something more novelty based. Regardless, there are plenty of pilot gifts to choose from in either category.
Practical items are plentiful online. All that really matters is a price range. You can get something fairly affordable. Mousepads and fancy pens are usually below $15 and shipping aren't much on these small items. Coffee mugs are classic too. Another option would be a really nice jacket or shirt if they would be willing to wear it.
Novelty items are just as prevalent. There are fridge magnets, specialty letter openers, and toy planes for decoration. Some of these are obviously nothing more than executive desk toys, so they won't be appropriate. The model planes are a nice option though if you are willing to spend a little extra for a quality product. These models look great on their own and really bring a nice theme to any room. If they're proud to be a pilot, it's a good gift.